Chiropractic Care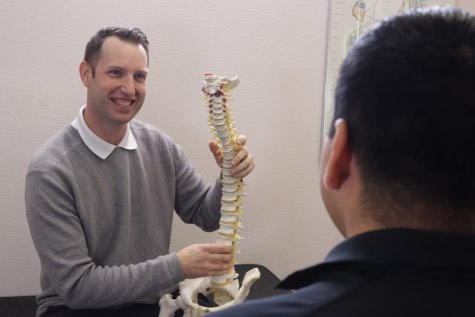 If you've been injured, you won't be able to move and perform your daily activities like you want to. Whether you're an athlete, a senior, an expecting mom or someone who wants to have greater mobility, the team at Windsor Family Chiropractic is here to help you.
What Happens When You're Injured
There are two components to an injury: a physical one, and a chemical aspect. Your injury prevents the joint from moving as it should. The chemical component means that there is tissue damage, and swelling will occur in the area.
Our solution is to adjust you, resolving the mechanical dysfunction or lack of movement. The other part of treatment is at-home cryotherapy with the use of ice packs to address the swelling.
Our Precise Technique
With specific adjustments, we can create a healing environment for your body. Dr. Rhodes uses the Gonstead system, which provides a high standard of care. There are checks and balances used to ensure that we make the correct changes you need.
This technique addresses your entire body. Dr. Rhodes is well-versed in adjusting the spine and all extremities.
A Quicker Recovery with NormaTec®
We have implemented the NormaTec recovery system, which can speed up your healing. It uses static compression to transport fluid out of your limbs and enhance circulation to the injured area. You'll find it increases your range of motion and helps you get better, faster. If you have exercise-induced muscular damage from your athletic activities, it may be an ideal solution for you.
Learn More Today
Discover the benefits of chiropractic. Contact our office today! We're open late and have same-day visits available.
CONTACT US »
---
Chiropractic Care | (707) 838-8400